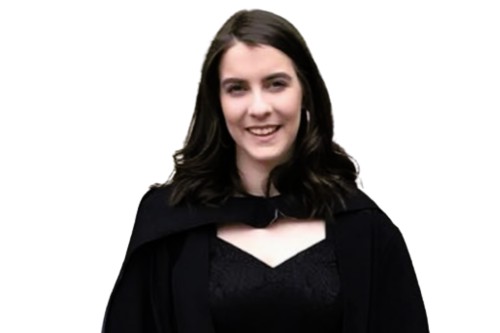 Chloe studied for her undergraduate degree, LLB Law with English Law, at the University of Aberdeen and graduated in 2018. She then had a year out working and volunteering with Citizens Advice Bureau, before completing her Diploma in Professional Legal Practice at the University of Strathclyde in 2020. She started her traineeship in January 2021 during the national lockdown.
I was initially keen to work for Miller Samuel Hill Brown as several of the firm's specialisms really interested me. When I got to the interview stage I was immediately put at ease and felt the firm was the right fit.
My first seat was in the Residential Property department. The team were very welcoming. My supervising partner really invested time into mentoring me, which made starting a new job from home, in the middle of the pandemic, a lot easier. The paralegals answered any questions I had and were very supportive throughout my first seat. I was involved in a variety of cases, client meetings, drafting missives, and communicating with clients, throughout this seat. I really enjoyed the work I was undertaking.
I am now in the Licensing department, in my second seat. I have drafted applications, had a lot of client contact, sat in on Licensing Board Hearings, conducted research, and written blogs for our firm's website. Everyone in the team is very approachable and are very happy to answer any questions. I have worked closely with the partners and senior associate within this department. Again, my supervising partner and the senior associate in this seat also invested time into training me in this area of the law, which has made this experience really positive. The firm itself has an open-door policy, and everyone is friendly and supportive of one another. I am continuing to enjoy my experience working at Miller Samuel Hill Brown.