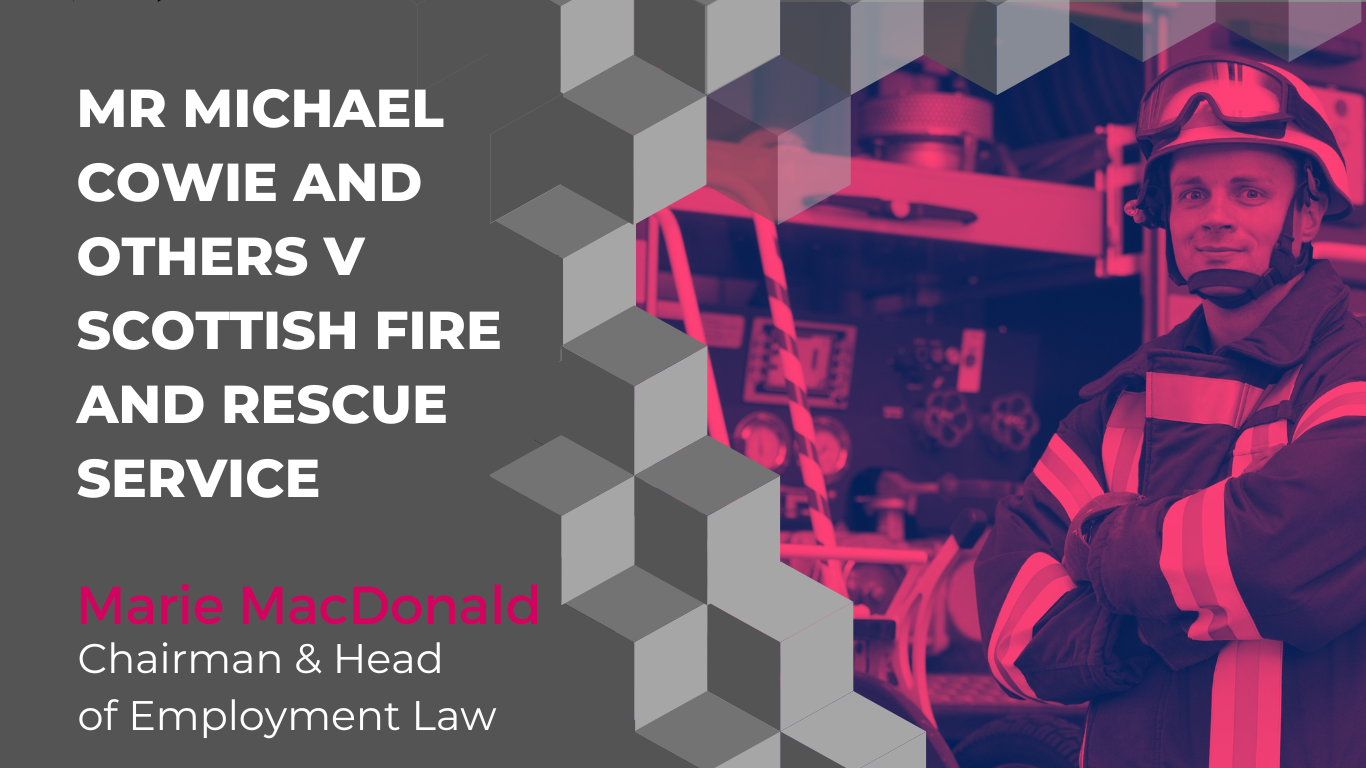 We are pleased to report our success in the EAT on behalf of the Scottish Fire and Rescue Service (SFRS) in the following case:
Mr Michael Cowie and Others v Scottish Fire and Rescue Service: [2022] EAT 121
Employment Appeal Tribunal judgment of Mrs Justice Eady, on 11 August 2022.
During the coronavirus pandemic, as a response to the need for a number of its staff to remain at home either because they were shielding or for childcare reasons (and in cases where such staff were unable to perform their work from home), SFRS introduced a paid special leave policy, where such employees would continue to be paid notwithstanding their inability to work. As pre-conditions for entitlement to paid special leave under the policy, however, the employees in question first had to use up any accrued time off in lieu and annual leave. In two separate group claims before the Employment Tribunal, it was complained that this (1) amounted to unfavourable treatment for the purposes of section 15 Equality Act 2010 ("EqA") - discrimination arising from disability , and (2) gave rise to a particular disadvantage for women under section 19 EqA – indirect sex discrimination.
We argued from the outset of this case that 'unfavourable treatment' must be considered in context and here there was favourable treatment to the Claimants, and the conditions attached to obtaining that benefit did not make their treatment unfavourable. The Claimants were afforded paid special leave, in some cases for long periods, due to needing to shield during the Covid-19 pandemic, as were hundreds of the Respondent's employees, including those whose family were shielding and those who needed time off for childcare reasons. While accrued TOIL and periods of annual leave were used, we argued this was part of an overall favourable situation afforded to support employees during unprecedented circumstances and not discriminatory. We are pleased that the EAT upheld our position on appeal.