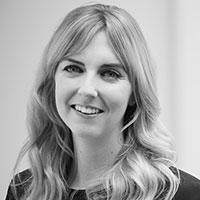 Nichola is an Associate in our Litigation department dealing with a wide variety of disputes. She has a keen interest in Property and Landlord/Tenant disputes and regularly appears for clients at Sheriff Courts as well as before the Housing and Property Chamber First-Tier Tribunal for Scotland.
Nichola joined the firm as a trainee in 2014 and following an initial nine month seat in our Private Client Department, spent the remainder of her traineeship in Litigation. During the second year of her traineeship, Nichola also undertook a Master of Laws degree in Professional Legal Practice at the University of Strathclyde, in which she obtained a pass with distinction.
Testimonials
"II had dispute with a garage in Edinburgh in which I was unable to reach any satisfactory result. As this was a dispute in Scottish Law and I was based in England, I found Miller Samuel Hill Brown through Law Net and Nichola was assigned to my case. She was diligent in asking for all correspondence and other evidence , explained the relevant Scottish Law and detailed the approach to take. After explaining the method, she took a very firm approach with the other party, gradually demolished their counter arguments until she obtained the result I wanted, recovering all the costs.. I would unhesitatingly recommend Nichola to anybody with a legal dispute and I think she is one of the best in her class." - Mr Robert Lane.
"I had been looking for a solicitor to provide me with a contract for my management company. It was a tiresome process locating someone that had the right expertise who could provide it at the right price and in the right timeframe i.e. rapidly! When I finally got through to Nichola at MSHB (after a preceding 20 companies the length and breadth of Scotland!) I breathed a sigh of relief as she ticked all the boxes. I am now able to move forward with getting clients on board and having a professional management agreement in place. Nichola also took the time to guide me through the process, so as I am very aware of what I am offering. Thanks a lot! I'll be back!" - Ben Greer, Property Manager.
"From the outset, Nichola was professional, organised and highly responsive in all aspects of her communications. She was always very patient, ensuring that all my questions were answered in relation to the legal issues arising from a recent property dispute. She supported me fully in effectively resolving this issue and giving me the comfort that everything was being done correctly and within the right legal parameters.
It was also great to deal with a female lawyer of a similar age, which was very refreshing and reassuring. I will not hesitate to contact Miller Samuel Hill Brown in the future in relation to legal support and advice and only wish that I had contacted them sooner in relation to my recent issue."